NMRL Ph.D. Student Kun Tian receives first prize in 3MT competition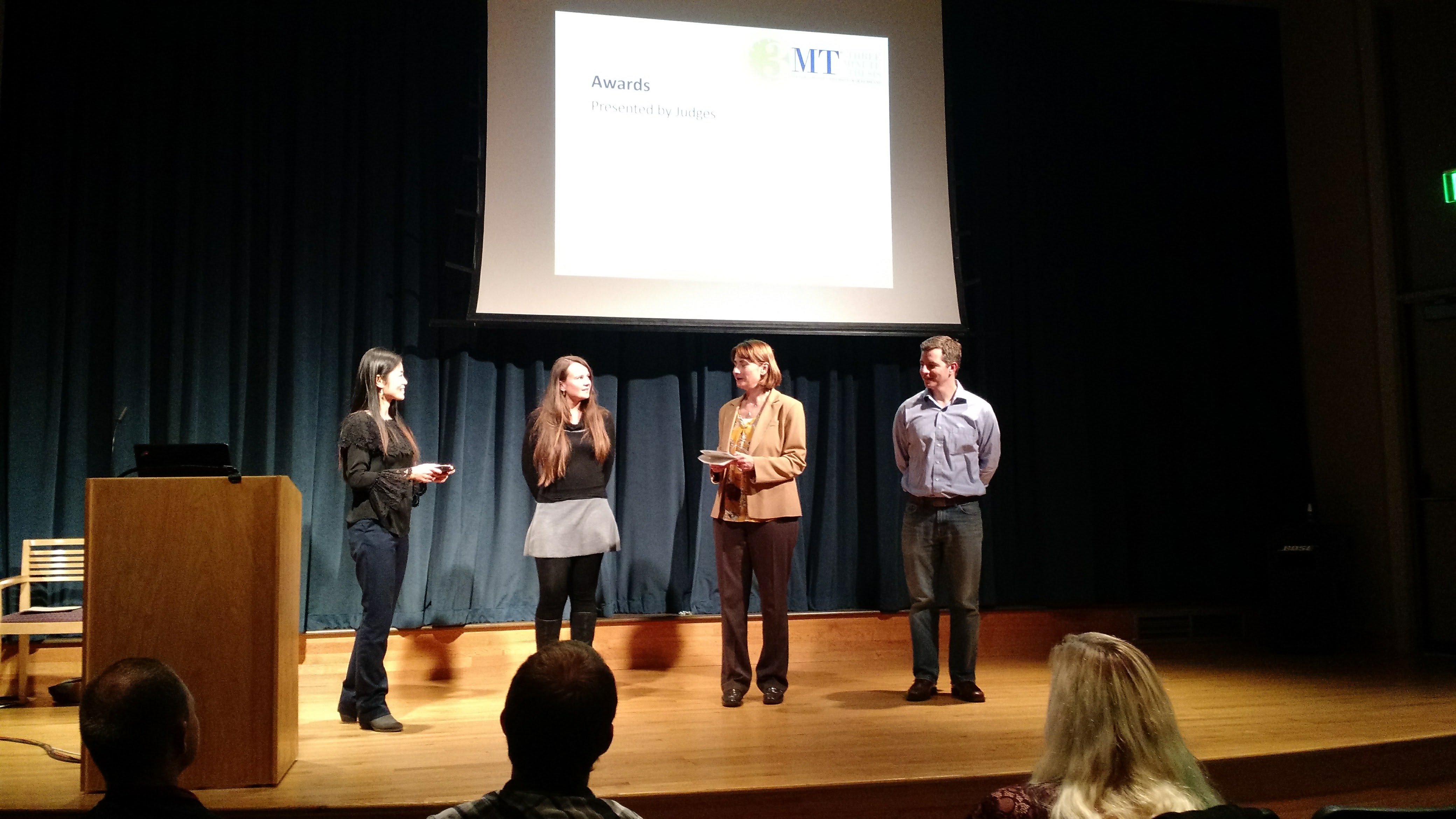 Kun Tian a final year Ph.D. student with Prof. Tiwari at the Materials Science and Engineering department is the recipient of first prize in the 3 MT competition at University of Utah.
Kunís Presentation was on Designing Nanomaterials to develop advanced devices which can mend current standard of living to next level with impact on energy storage and better healthcare, leading to better life which is based on her thesis research, to design and characterize novel nanomaterials for self-powered devices with high energy storage capacity, advance the electron transport speed in next-generation electronic devices and to expand the sensitivity of biosensors.

3 Minute Thesis (3 MT) is a competition developed by University of Queensland and held in over 600 universities across 63 Countries, where candidates present their research in three minutes, in a language suitable for diverse audience. Candidates are restrained from using any resources or props other than one PowerPoint slide. The objective of 3MT is not to thin out the research but to consolidate and present it in more concise and crisp way for everyone to understand the importance and instill the question to ask more about the research.
Along with the first prize in 3MT, Kun also won peopleís choice for research most likely to change the world. Kun will also be attending regional level of 3MT Competition in Las Vegas.